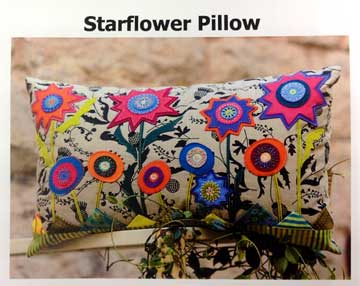 Wool Felt
Take a look at the of 100% wool felt that we now have in stock. We have the full range of colours priced at $5.00 for a 10″ x 10″ squares, and they can be purchased online.
We can also supply 10″ x 5′ pieces ($2.50), and also larger pieces for selected projects, but these should be ordered directly by phone.
Wendy William Patterns
The wool felt is used in the latest projects designed by Wendy Williams, and we keep stock of all her latest patterns. We also have kits for these projects, including the wool fabric for the project in the correct size.